Nature Crafts for Children
There are scientifically proven health benefits from having regular contact with nature, especially for our children. In recent years, there has been a shift from outdoor play to indoor screen time. On this page, we aim to post lots of activities for children learn from and interact with nature through the seasons.
Nature's Classroom
Nature provides an enriched learning environment for children with ample resources to develop all areas of learning. With Forest Schools emerging across the UK, the seeds of change are evident. The holistic approach of Forest Schools nurture resilience, creativity, risk taking and the relationship between child and nature. With each activity we post, we will include the learning opportunities for your children.
We also invite you to send any ideas of your own to enquiries@petalvale.co.uk. If we publish your ideas on this page, we will send a free gift as a thank you, so don't forget to include your address and the age/name your child. Please do not include you children's faces in any photos you send us, however hands and feet are just fine, the messier the better.
Created using just Alder cones, a simple piece of net and yellow wool, these Bees are loved by children of all ages and are super easy to make. This a therapeutic activity that enables children to practice their fine motor skills which in turn improves muscle strength and dexterity. Alder is a British Native tree found beside streams and small rivers.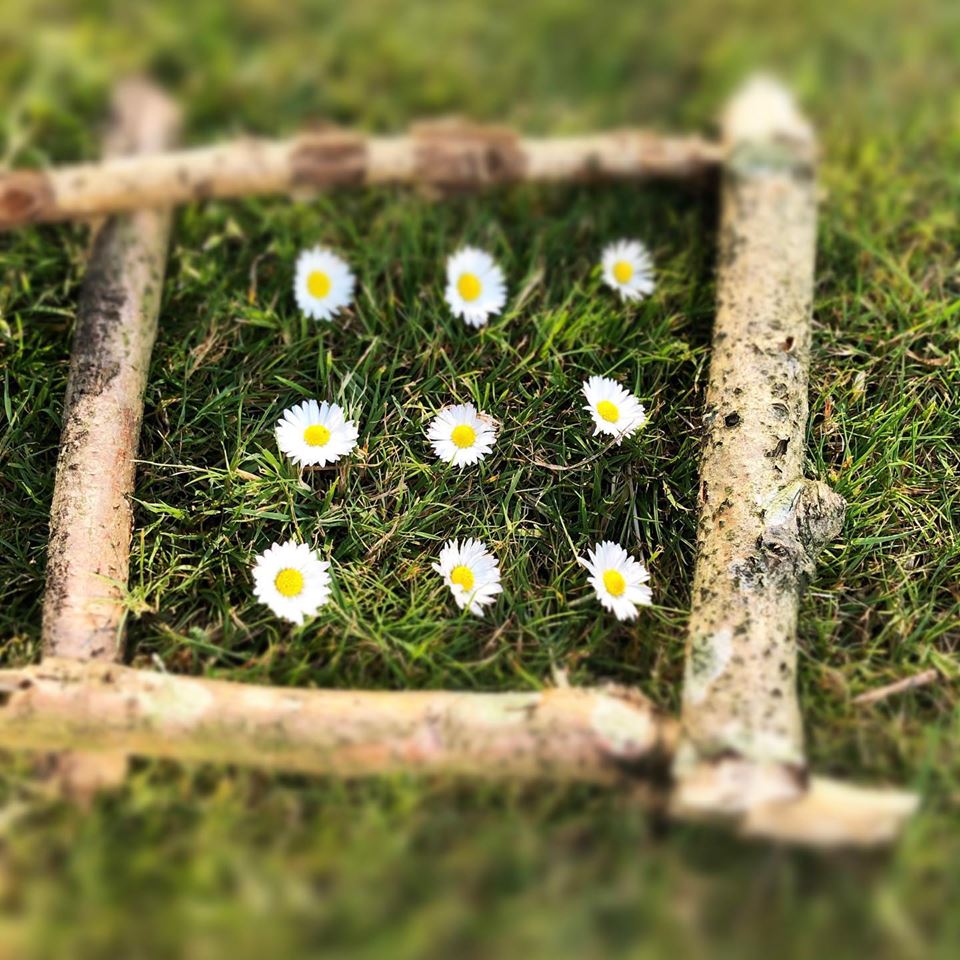 Frame a picture using only the natural resources available. You can go foraging in the woods as a build-up activity. Children love creating with materials they have collected themselves. Taking away the glue encourages critical thinking and creativity. Watch as your little problem solvers create, ponder then re-create. The possibilities are endless.