Description
Contemporary low maintenance fire pit.
100cm Diameter by 21cm High.
Please note this item will be delivered by pallet. Please see instructions below.
When exposed to the elements, Corten Steel naturally weathers to a rich rusty colour. This coating of rust will protect the steel from further corrosion. During the weathering process the Corten Steel produces carbon run off which can stain adjacent materials such as stone or concrete. To reduce this possible staining, the Water Bowl has small feet, preventing direct contact with the flooring material. After the initial reactive period, Corten Steel will cure and self-seal with little to no carbon run off. This weathering process can take between 4-9 months depending on positioning and weather conditions. Until the steel is cured, it is advisable to stand the Water Bowl in an area that will not be spoilt by the carbon run off.
Please note this product can be at any point throughout the weathering process when received.
We will not be held responsible for any damage as a result of carbon run off.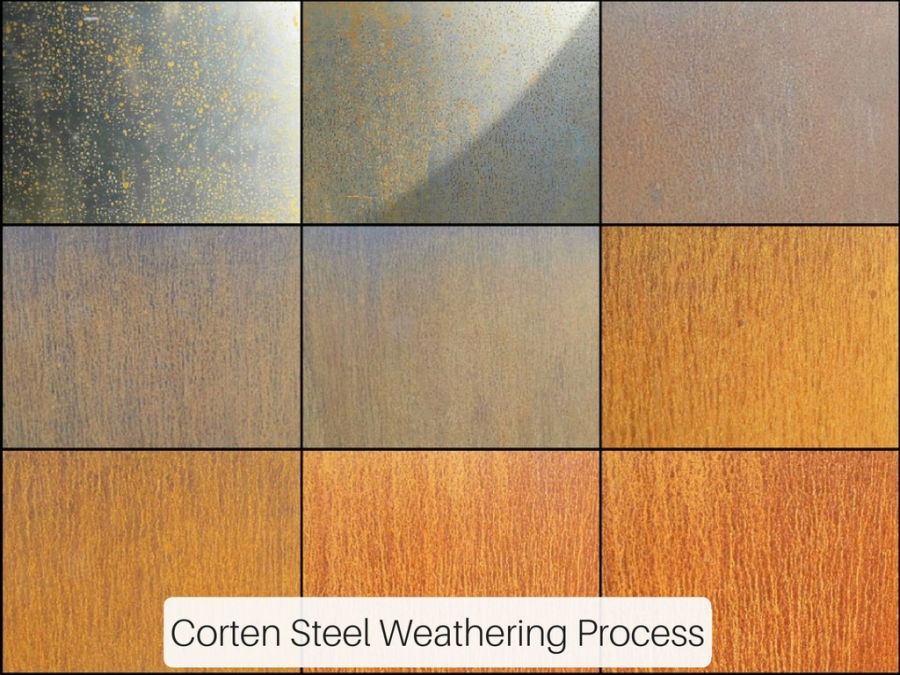 PH Levels
If the water you will be using in your feature does not have a neutral PH level, the weathering process will be prolonged and an ongoing residue may form. As such, we suggest the use of a neutralising water supplement. Alternatively, the steel can be varnished with a rust oil. This should be carried out when the finish has developed to a satisfactory stage. We would still recommend maintaining neutral PH levels afterwards.
PLEASE READ THE FOLLOWING FOR INFORMATION REGARDING DELIVERY OF THIS ITEM
As a larger item, delivery instructions are as follows:
This item will be delivered by pallet. Please read our pallet delivery information BEFORE placing your order. Your order will be shipped on an economy 48 hour service. The courier will contact you to arrange a mutually convenient delivery time.
As couriers will not accept any claim for damage against a delivery that has a clean signature, and an 'unchecked' signature is deemed by the couriers to be a clean signature, all goods MUST be checked at the TIME OF DELIVERY. The couriers will allow you sufficient time to open up boxes or pallets in order to inspect the goods closely.
Please contact us for further information on delivery charges for these postcodes: 
Channel Islands – All postcodes containing GY and JE
Isle of Man – All postcodes containing IM
Scilly Isles – TR21-TR25
Scottish Islands
HS1-HS9
IV41-IV49 / IV51 / IV55-IV56
KW15-KW17 / KA27-KA28
PA20 / PA41-PA49 / PA60-PA78
PH42-PH44
ZE1-ZE3
Scottish Highlands
KW1-KW14
IV1-IV40 / IV52-IV54 / IV63
PA21-PA38 / PA80
PH16-PH26 / PH30-PH41 / PH49-PH50
Northern Ireland – All postcodes containing BT
Isle of Wight – PO30-PO41
Please note: this item is exempt from any postage offers or promotions.