Description
The perfectly simple water feature.
Add another element to beds and borders by placing your water bowl amongst the flowers. Adding some large pebbles will enable bees and other insects to have a much needed drink without any danger of drowning.
Alternatively, place on the patio for reflective tranquillity. You can float petals and flowers on the surface or add some ambience with floating candles.
When exposed to the elements, Corten Steel naturally weathers to a rich rusty colour. This coating of rust will protect the steel from further corrosion. During the weathering process the Corten Steel produces carbon run off which can stain adjacent materials such as stone or concrete. To reduce this possible staining, the Water Bowl has small feet, preventing direct contact with the flooring material. After the initial reactive period, Corten Steel will cure and self-seal with little to no carbon run off. This weathering process can take between 4-9 months depending on positioning and weather conditions. Until the steel is cured, it is advisable to stand the Water Bowl in an area that will not be spoilt by the carbon run off.
Please note this product can be at any point throughout the weathering process when received.
We will not be held responsible for any damage as a result of carbon run off.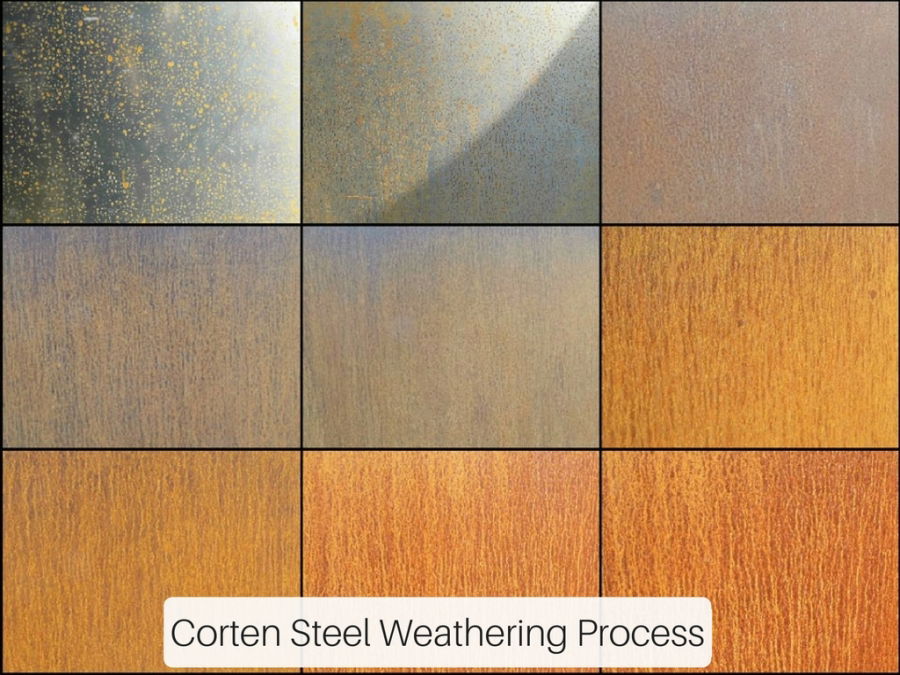 PH Levels
If the water you will be using in your feature does not have a neutral PH level, the weathering process will be prolonged and an ongoing residue may form. As such, we suggest the use of a neutralising water supplement. Alternatively, the steel can be varnished with a rust oil. This should be carried out when the finish has developed to a satisfactory stage. We would still recommend maintaining neutral PH levels afterwards.
Please note: this item is exempt from any postage offers or promotions.